If you're here for the first time, we consider you our Special Guest!
Be sure to complete the I'M NEW online form by clicking the button below. We'd love to get to know you and answer any questions you may have.


baby dedication
Saturday, February 11 at 2pm – Kapolei Campus

We believe that children are a gift from God! Our goal is to partner with you in leading your child(ren) in a growing relationship with Jesus Christ. Baby and Child dedication is a great way to mark your commitment and step into a partnership with us! You will receive an information packet upon registration regarding details for the event.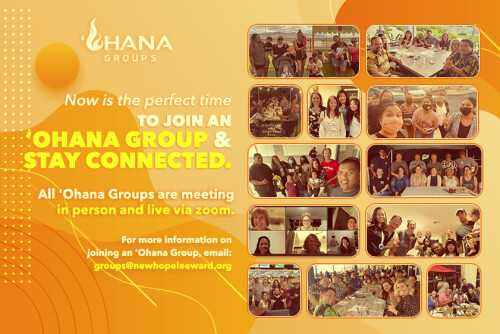 'ohana group sign ups

If you have been looking for a way to get connected to the church. Come sign up to be part of an 'Ohana Group!
2022 contribution statements

Thank you so much for your generous contributions to New Hope Leeward! If you are inquiring about your 2022 charitable contributions tax documents, you will be receiving them via email or postal mail by January 31, 2023. If you have any questions regarding your donations, please feel free to contact the address above.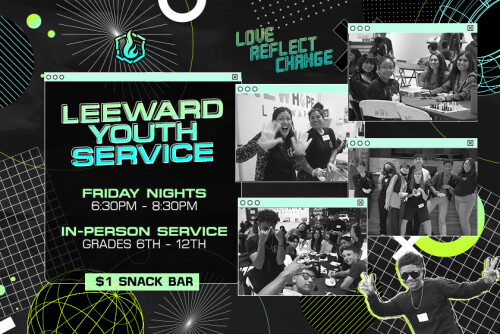 youth services are back
Friday Nights at 6:30pm - 8:30pm – Kapolei Campus

Leeward Youth Service is an in-person service opened to teens from 6th grade - 12th grade. Join us as we teach our youth to know our creator and learn why we were created. It will be an opportunity to have fun, experience God, and fellowship as we grow deeper in the word together!

January 2023

Sunday
Monday
Tuesday
Wednesday
Thursday
Friday
Saturday
1
2
3
4
5
6
7
8
9
10
11
12
13
14
15
16
17
18
19
20
21
22
23
24
25
26
27
28
29
30
31