If you're here for the first time, we consider you our Special Guest!
Be sure to complete the I'M NEW online form by clicking the button below. We'd love to get to know you and answer any questions you may have.


new shape series
Starting September 25/26

God never wastes anything. He would not give you abilities, interests, talents, gifts, personality,and life experiences unless He intended to use them for His glory. We have an exciting 'Ohana Group Series starting in September where you can join us in identifying and understanding these factors and discovering God's will for your life. See the OG tables in the foyer or email the address above for more info.
new hope academy
fall registration
Registration ends September 26

Registration is now open for our Fall session of NHA starting September 26! We have 5 awesome classes available for you including focuses on Marriage, Freedom in Christ, Finances, and the book of Revelation. Register via app or online ASAP and order your books for a fantastic time of developing your faith!
REGISTER NOW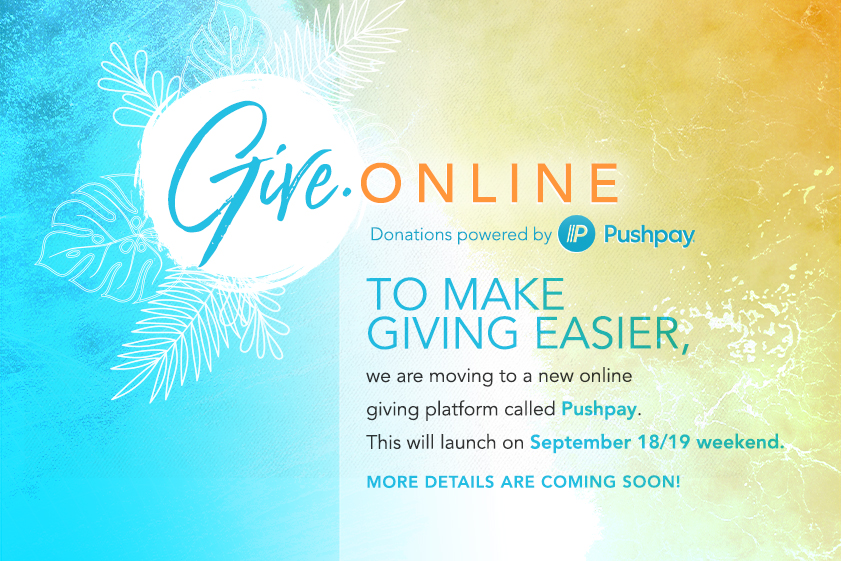 new giving platform: push pay
Launching September 18/19

To make giving easier, we are moving to a new online giving platform called Pushpay. This will launch on September 18/19 weekend. More details are coming soon!

September 2021

Sunday
Monday
Tuesday
Wednesday
Thursday
Friday
Saturday
1
2
3
4
5
6
7
8
9
10
11
12
13
14
15
16
17
18
19
20
21
22
23
24
25
26
27
28
29
30