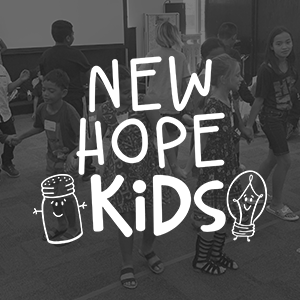 CHILDREN'S MINISTRY
New Hope Kids provides a free and dynamic online children's church where keiki come to meet Jesus! We offer a weekly Biblical-based curriculum for two-year olds to fifth grade. You can worship with your child during our online church service and visit our NHK page for our weekly Bible lesson. Follow us on Instagram for exciting and interactive weekly content as well!


Email: kids@newhopeleeward.org.
JUNIOR HIGH MINISTRY
In the Mix is our Junior High School Ministry that is committed to helping our youth live a Christ-centered life in a sin-centered world. Our goal is that our youth will understand that by keeping Jesus at the center, while In The Mix of life, they will rise above the crowd and shine a light that will lead others out of darkness. Follow us on Instagram to stay connected!!
.

HIGH SCHOOL MINISTRY
Join us as we strive as one to know our creator and learn why we were created. Come for fellowship, ridiculous games, deep worship, and engaging messages. Not your typical youth group... This is love. This is family. This is EPIC!