If you're here for the first time, we consider you our Special Guest!
Be sure to complete the I'M NEW online form by clicking the button below. We'd love to get to know you and answer any questions you may have.


DRIVE THRU BOO
October 31 at 3pm - 6pm – Kapolei Campus

Come out and drive through our Kapolei parking lot for a fun, safe way to trick-or-treat! We'll make sure your keiki get lots of candy without even getting out of the car! You might even see some of your favorite NHL staff in costume! We can't wait to see you!
drive thru boo: candy donations
Accepting donations until October 31 morning

Drive Thru Boo is a drive through trick-or-treating event. We want to provide a safe way for our keiki to get lots of candy and have some fun! You can help us make this a great event by donating candy! Pre-packaged candy donations can be dropped off in the foyer near the NHK check-in station.
'Ohana Group Leadership Training
October 23 at 9am - 10:30am – Kapolei Campus

What exactly does a healthy Ohana Group look like? How do we as leaders navigate our Ohana Groups from being just a social gathering to a vibrant growing biblical group in Christ? Come and find out through round table discussions, and the teaching of of Pastor Vance Hartzell, as we discuss, "Making Healthy Ohana Groups."

pastor appreciation month
Pastors, we appreciate each and everyone of you! October is Pastor Appreciation Month! Let's bless our pastor' socks off! Click the banner above to send words of encouragement to one of our pastors. You may write to 1 pastor or all 15 pastors!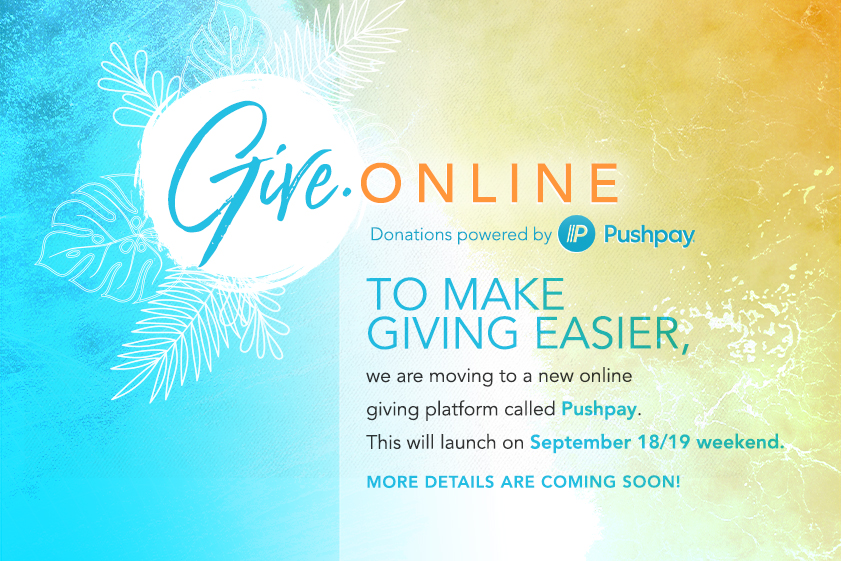 new giving platform: push pay

We officially launched our new platform, Pushpay, with a new mobile app and a simple & easy way to give! There are many ways to give: Online, Text, Mail, and through the new app. Download our new app "New Hope Leeward" in the App Store or Google Play Store.